Liu He Men Kung Fu School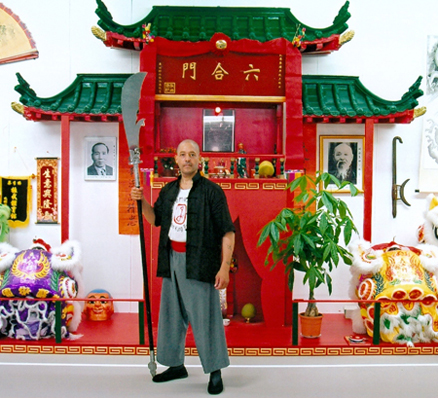 On 26 September 2004, the 'Liu He Men Kung Fu School' replaced the 'Amsterdam Wu Shu Academy'. Thanks to the large, beautiful, Chinese gymnasium we now have, we have been able to expand the lesson-roster significantly. In 2005 we also started giving daytime-lessons on weekdays. Today, we offer a particularly wide range of Internal- and External Arts: Kung Fu, Tai Chi, Qi Gong, Pa Kua, Xing Yi and Chinese yoga (Tao Yin). This diverse range of training possibilities is unique in the Netherlands.
Kung Fu is a way of life
Now, Sifu H.E. Elenora is also able to build on the Liu He Men style of our family branch; this style is part of the traditional martial arts of China, better known in the West as Kung Fu or Wu Shu. We offer special workshops and courses (see agenda), and produce numerous publications (handouts and booklets). Additionally, several DVD's have been made to complement the lessons. In this way, we can provide the broader form of education that students of traditional Kung Fu-families received of old: not only were they trained in martial arts techniques, they were taught the principles of massage, meditation, breathing, healing and nutrition. In this way, our School aspires to make an active contribution to a person's personal development. The skills and knowledge become a part of you.
For more information about the Liu He Men Kung Fu School visit our website at:
Liu He Men Kung Fu School