Daoying Qi Gong Workshop
San Xiao Jiu Zhi Gong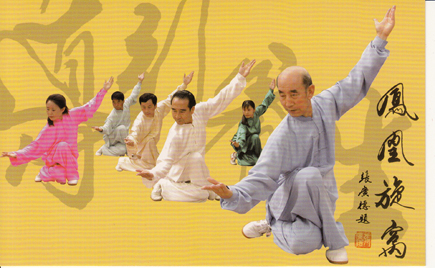 On April 19, 20 and 21 we will be hosting a workshop for San Xiao Jiu Shi Gong. This workshop will be given by Zhang Jian who is the nephew of Zhang Guangde. About San Xiao Jiu Shi Gong
This qigong is for the strengthening of the major organs: lungs, stomach, spleen and kidneys. It is especially important for the glucose metabolism and helps to prevent and burn excess and undesirable fat build up in and around the organs. It promotes the bodies ability to transform fat and keep it in good proportion to the rest of the body. It also improves the circulation to the hands and feet and is very helpful for cold hands and feet.
This Qigong has been very successful in preventing and helping with diabetes.
Time:
Friday 20:00 - 22:00 hrs.
Saturday 10:00 - 15:00 hrs.
Sunday 10:00 - 15:00 hrs.
Costs: 100,- euros for members Liu He Men School, 135,- euros for non-members
The workshop will be held at the Liu He Men Kung Fu School.
For more information or to register mail Henny Eleonora or call +31 (0)655 382664